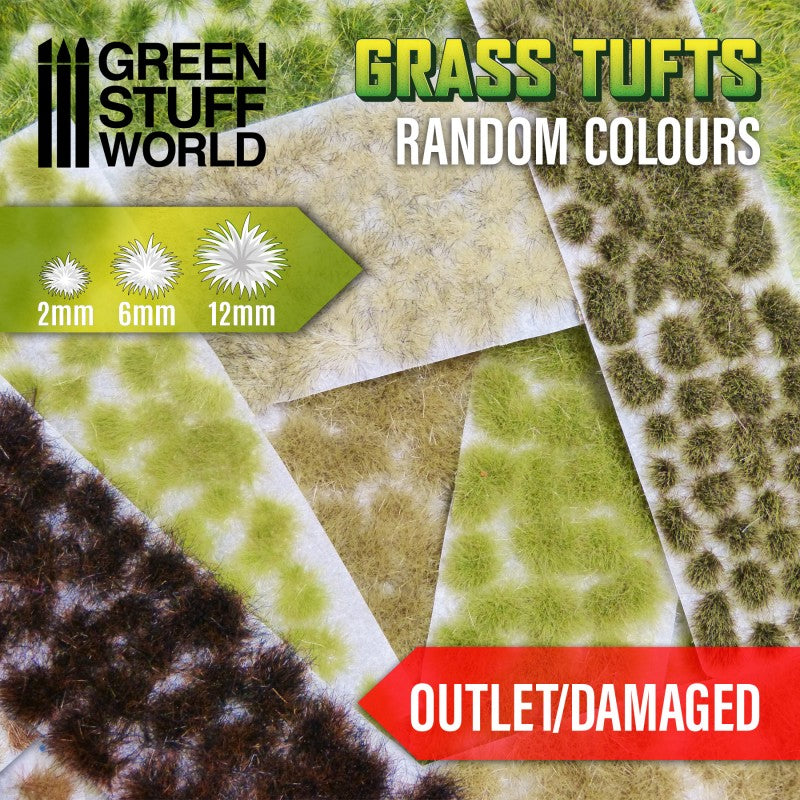 Grass TUFTS - self-adhesive - OUTLET / DAMAGED
Grass TUFTS - self-adhesive - OUTLET / DAMAGED
Innovative self-adhesive scenic basing tufts perfect for decorating miniature bases, scenery, field paths, lake, river shores, embankments & slopes as well as the edges of forests and roads, creating flower beds or brightening meadows. Just take the grass tufts out of the package using tweezers and fix them with their self-adhesive sticky bases. Although self-adhesive, a dab of glue may be required to apply to some surfaces for a permanent fix.
Fiber size: 2, 6, or 12 mm high (it is not possible to choose the height, it is always random)
Sheet Size: 4x15cm
Color: random, natural green, brown, burnt, or snowy colors (it is not possible to choose the color, it is always random)
Content: 1 pack of
tufts
in natural colors that could present faults or some production defect. It may have some wrong cuts in the transport sheets, some tuft less or even damaged. In general, they are practically good, but cannot be sold as first class.
Content: about 40 pieces
---
---
More from this collection